While rocking it at last year's lentil party Christina took a minute for our funny face contest and managed to strike a pose of immense gravitas and unimaginable beauty that wooed critics and audiences alike!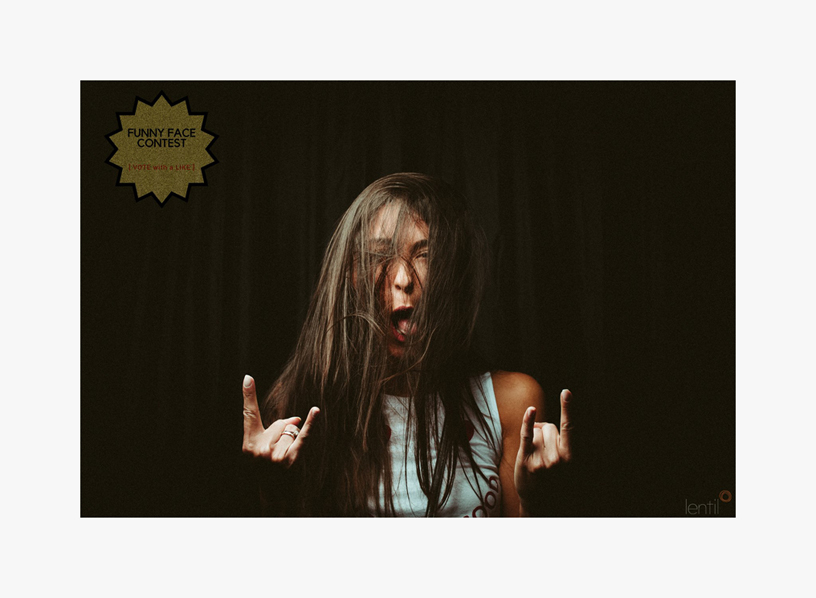 Here's a wee teaser from her prize portrait photo shoot at our studio.
The final result of this fine-art portrait session will be presented in a mini exhibition during the upcoming lentil party, on May 25th.
Be there! Cause…
When you hang out with the lentil lads, beauty happens!