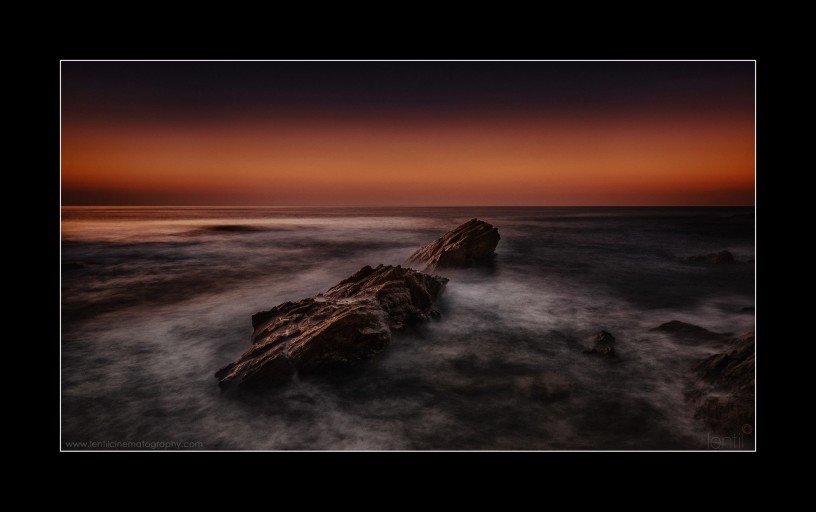 When:  15/02 – 06/03 / 2013​
Where: Ikaria Island, Greece  
What:  Photo & Video Shoot
Our latest project, a landscape photo-book, took us to Ikaria for three weeks immersed in photography from dusk till dawn. This was supposed to be more like a location-scouting trip at first but turned out to be much more than that.
The weather was on our side -photographically speaking- granting us some of the most painterly skies we've ever come across which was just what we needed to bring forth the photo maniacs that we truly are.
We were pushing those shutter release buttons like there was no tomorrow. And diving into rivers in order to cool down the sensors. Well, that was an accident really but, there, now we know: The 5d mkIII is waterproof !!! It was quite a rough ride in general and a small dent on the mkIII 's face is not that high a price to pay considering the fact that on more than a couple occasions we found ourselves in the position of having to think twice before taking a step, since taking the wrong one could mean we 'd have to wave bye-bye to our precious equipment, or the world in general.
 Ikaria is the kind of place that demands you go that extra mile if you want to witness its real beauty. But it pays of big time, not only in an exquisite vista manner, but even more importantly in that feeling of openness and freedom that always accompanies one's stay in places raw and largely unscathed by human activity.
We 'll soon be back there for more.
Until then you can check out our little video-diary of this trip here: TERRA IKARIA / Trip#1 .

 A big thank you to Giannis Kefalos for showing us the way around the forrest of Rantis and to the nice fellow that showed up in the middle of nowhere at 6 a.m. offering us the warmth of his fireplace and fresh coffee along with some cool Ikarian stories.